With any new Audi purchased before September 30 you'll receive an exclusive New Zealand holiday package worth up to $6,000*. So you can help support kiwi businesses like Minaret Station where Doug would love for you to join him for a hike or fish at their alpine lodge, or Tantalus estate, Waiheke Island where Bernard, Head Brewer has some craft beers ready to be tasted.
Your Audi can take you to these iconic destinations
Minaret Station, Wanaka
Minaret Station is New Zealand's first alpine lodge situated in the stunning Southern Alps. Only accessible by Helicopter, they offer an extensive range of wilderness activities including heli-skiing, mountain biking and back country fishing. Comfortable in every sense, with warm hospitality and world class cuisine, Minaret Station is truly an extraordinary location to escape the "real world".
Split Apple Retreat, Tasman
Split Apple Retreat is an intimate luxury lodge, retreat & wellness spa on the doorstep of the pristine Abel Tasman National Park. They pride themselves in preparing food that nourishes the body and soul prepared by Head Chef Pen. She is passionate about delicious food and good health and will create a meal with handpicked ingredients tailored to you.
Tantalus, Waiheke
Set amongst the vines in the heart of Onetangi Valley on stunning Waiheke Island, Tantalus Estate offers delicious fresh food to match their hand-crafted wines and beers. From botanical courtyards, to tasting rooms to cosy lounge rooms Tantalus estate has something for everyone and is sought after by travellers and locals alike.
Huka Falls Jet Boat, Taupo
Huka Falls Jet boat will take you on a thrilling ride along a beautiful river, sheer rock cliff face and hot water streams. Hold on tight as you'll be travelling in one of their state of the art jet boats at an incredible 80km an hour until you reach the spectacular Huka Falls! From your unique vantage point on the jet boat you will have the best water level view of Huka Falls – New Zealand's most visited natural attraction.
Southern Lakes Heliski, Wanaka
Southern Lakes offers the ultimate New Zealand Heli Skiing experience. Their terrain spans 16 breath-taking mountain ranges boosting more than 700 runs, allowing you to heliski or heliboard pristine snow with our highly experienced guides and pilots. Enjoy fresh powder, beautiful views, as well as lunch in the mountains and create stories to be retold many times over.
Your NZ Holiday Package
$2,000
A1, A3, S3, Q2, SQ2, Q3.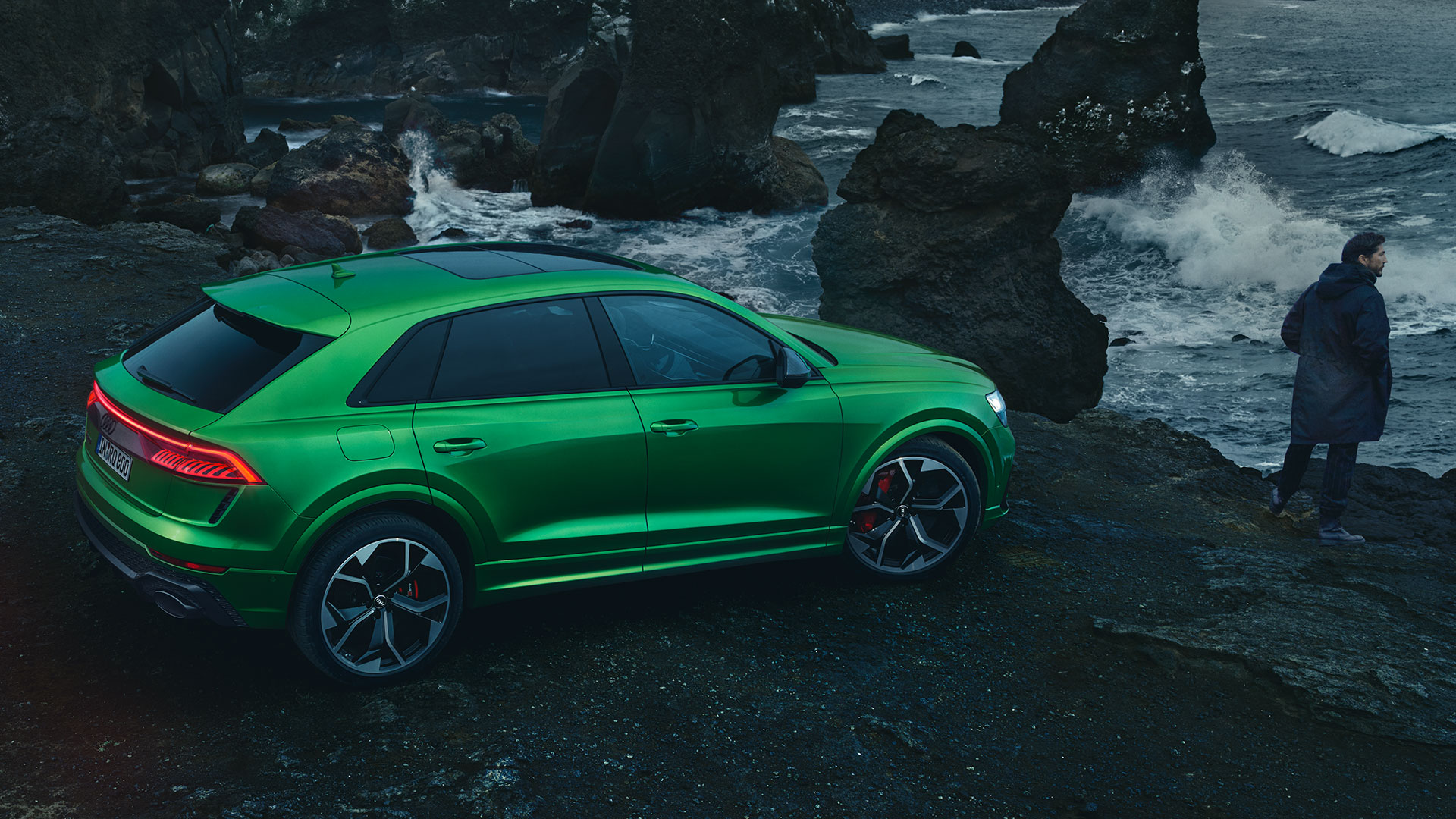 $3,000
RS 3, A4, S4, RS 4, A5, S5, RS 5, Q5, SQ5, RS Q3, RS Q8, RS 6, RS 7, e-tron.
$5,000
A6, A7, Q7, SQ7.
$6,000
A8, S8, Q8 , SQ8, R8.
Book your test drive
Terms and Conditions
*The Offer is applicable to any new Audi purchased and registered from 01.07.20 – 30.09.20. Click below for full terms & conditions.